Crop circles: the challenge to science

(by Daniel Harran)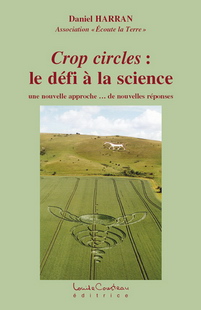 Crop circles: the challenge to science
a new approach... some new answers
(by Daniel Harran)
238 pages
More than 150 color photos
Publication in September, 2010
Back cover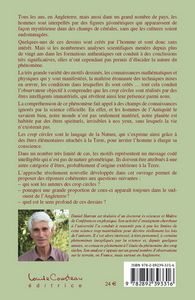 Every year in England but also in a great number of countries, men wonder about geometric patterns that have mysteriously appeared in wheat fields, with no damage for the crops.
Some of these patterns are man-made and are therefore of no relevance with what we are interested in here. Yet, many a scientific survey for more than 20 years, about genuine cropcircles have resulted in revealing conclusions, although they have failed to entirely clear up the nature of such a phenomenon.
The great variety of the patterns found, the mathematic and geometric elements of knowledge implied, as well as the amazing command of the techniques implemented and the conditions under which they were made, all this has led the objective observer to realize that the cropcircles are the work of intelligent ethereal beings that are thus revealing their presence among us.
Understanding such a phenomenon requires fields of knowledge that do not fit the standards of contemporary science. Actually - and this was well-known by men in ancient times - our world is not only material: there are ethereal inhabitants on earth that are not perceived by our eyes and without which life wouldn't exist.
The cropcircles are the language Nature uses to convey a message through Elementals attached to the Earth so as to invite man to broaden his consciousness.
In a very limited number of cases the patterns show an intelligible coded message that is not geometric. They are to be ascribed to another class of beings, probably of extraterrestrial origin.
The definitely novel approach developed in this book makes it possible to provide consistent responses to the following questions:
who are the authors of the cropcircles?
why does a great majority of them always appear in the South-West of England?
what is the deeper meaning of such patterns?